There are many variations on the Last Word. An extremely successful one with Laphroaig is Pete's Word by Phil Ward.
20 ml Laphroaig Quarter Cask
20 ml Schladerer Maraschino
20 ml Chartreuse Verte
20 ml lime juice

Preparation: Shaken.
This drink is a variation of the Last Word. It was created in 2008 at Death & Co and is by Phil Ward. He replaced the gin of the Last Word with Laphroaig. He writes: "It doesn't make sence, but peaty Scotch and lime juice are amazing together, so I used this surprising combo in a variation on the Last Word." [1]
Jan Rodewald explained to us how to interpret the name. The naming is probably based on a play on words. A peated Scotch is used, so that the Last Word becomes a peated word, so to speak. Pete is a common short form of the first name Peter, especially in English-speaking countries. However, we do not know whether a Peter was involved in the naming, and we could not find out.
Sources
David Kaplan, Nick Fauchald, Alex Day: Death & Co. Modern Classic Cocktails. ISBN 978-1-60774-525-9. Berkley, Ten Speed Press, 2014. Page 202.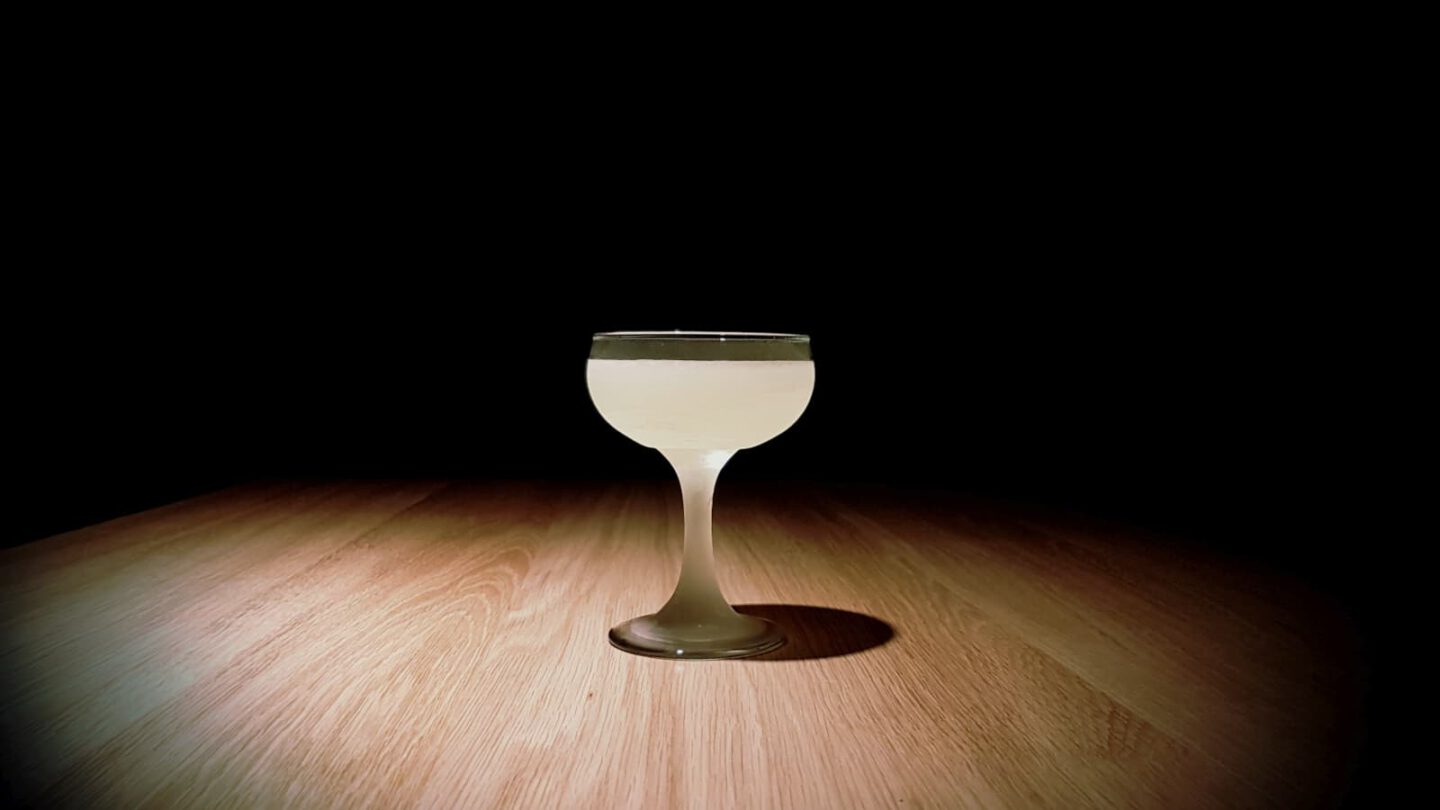 Recipes
2014 David Kaplan, Nick Fauchald, Alex Day: Death & Co. Seite 202. Pete's Word. 3/4 ounce Laphroaig 10-year scotch; 3/4 ounce Luxardo maraschino liqueur; 3/4 ounce green Chartreuse; 3/4 ounce lime juice; shake, strain, no garnish.
explicit capitulum
*