We dedicate this cocktail to Ken Uhles and his Antidot Bar in Schwelm.
50 ml Del Maguey Vida Mezcal
20 ml Dutch Cacao
1 dash Angostura Bitters
Preparation: Stirred.
Alternatively and currently preferred by us:
50 ml Del Maguey Vida Mezcal
20 ml Homemade Crème de Cacao (3 parts Hiebl Schokogeist : 2 parts sugar syrup (2:1))
1 dash Angostura Bitters
I am connected with Ken Uhles by numerous evenings in Cologne, where we had inspiring conversations about the history and development of different drinks and bar culture. Changes came Ken's way and he finally opened his own bar in Schwelm on 28 April this year. Its name is: Antidot Bar. Ken describes the concept with the words: "Antidot is a place where you can leave the rigours and worries of the world behind – the place at our bar is meant to be an antidote to everyday life. Our concern is that our guest leaves our bar a little happier than when they entered. We want to offer classics and innovations in bar culture as well as the best service, and every one of our recipes should be one for a great night out." – "Das Antidot ist ein Ort, an dem man die Unbilden und Sorgen der Welt hinter sich lassen kann – der Platz an unserer Theke soll ein Gegengift für den Alltag sein. Unser Anliegen ist es, dass unser Gast unsere Bar ein bisschen glücklicher verlässt, als er sie betreten hat. Wir möchten Klassiker und Innovationen der Barkultur sowie den besten Service bieten, und jedes unserer Rezepte soll eines für einen schönen Abend sein." [1] [2] [3]
After the opening, I met Ken briefly and he opened up to me that much of our conversation had found its way into the design of his bar. We also met for a drink at this year's Bar Convent in Berlin, talked about the Antidot, and as luck would have it, a mutual bar friend visited the Antidot Bar the following weekend. The latter, full of surprise, sent me a photo on 13 October with Ken's dedication to me printed on the bar menu. I had already heard about it from Ken, and that he had found one of our drinks worthy of inclusion in his menu. However, I had not seen this dedication before. I only mention this because it was the incentive for me to develop the cocktail presented here. So it is an important part of the story of the same. To conceal it would be to conceal where the inspiration for this cocktail came from. Since it is my claim to always give as complete a picture as possible about the genesis of drinks, it seems wrong to me not to tell about it, even if I would have preferred to.
So I stopped the following day to contemplate on it. I consider it a great honour, and thought that perhaps I could thank him with a drink. I wondered if there was actually a signature drink of the bar yet, an Antidot Cocktail. If not, I thought, I would like to see if I had enough inspiration for one. Maybe it would meet with approval and be accepted.
For me, the question was what such a cocktail would actually have to be like. What would connect it to the Antidot?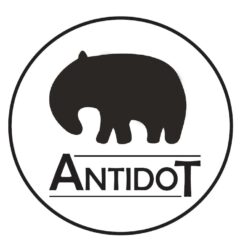 First of all, it would have to be made with few ingredients, because simplicity is something Ken and I have often talked about. A maximum of three ingredients, including bitters, would be optimal.
But there should also definitely be a connection with tapirs. Not only because the logo of the bar depicts a tapir, but also because Ken and his team are committed to their preservation: "Not only the well-being and happiness of the people is close to our hearts, but also that of the tapirs. Five per cent of our revenue should go to these adorable earthlings." – "Nicht nur das Wohl und Glück der Menschen liegt uns am Herzen, sondern auch dasjenige der Tapire. Fünf Prozent unserer Einnahmen sollen diesen bezaubernden Erdenbewohnern zukommen." [1]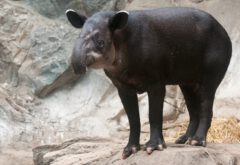 A brief research on tapirs revealed that five different species exist today. They live in Southeast Asia, South America and Central America. [4] The total population of the Central American tapir is estimated at less than 5500 animals, of which about 1500 individuals live in southern Mexico. [5] In Oaxaca, it is called "anteburro". [6]
It was immediately clear to me that the Antidot cocktail would therefore have to be prepared with a spirit from southern Mexico, from Oaxaca. It should be rounded off with another important Central American ingredient: Cocoa. With its dark brown colour, it refers to the dark brown fur of the Central American tapir. [5] [6] Moreover, cacao was sacred to the Aztecs and was considered and worshipped as a gift from the god Quetzalcoatl. The cacao beans were not only used as an offering, but also as a means of payment and to prepare a tart spice potion. [7]
The term "cacao" interestingly comes from Mixe-Zoque, [7] a southern Mexican language family still spoken today, in Oaxaca and the surrounding area. [13] The word was adopted by the Maya and Aztecs and finally by the Spanish, and eventually entered other European languages. [7]
Mezcal – historically, tequila must also be counted among this group of drinks – is made from agave. According to legend, agave was created when the bones of the slain goddess Mayahuel were wetted with his tears by her lover Quetzalcoatl. [8] [13] So what better way to unite the mezcal inspired by Mayahuel with the gift of her lover, just as his tears were once united with her? – As we learned later, mezcal is also one of Ken's favorite spirits.
The only thing missing for a "real" cocktail was the addition of a bitters. Aromatically, Angostura Bitters proved to be the most suitable. These were created in 1824 in the town of Angostura in Venezuela and were invented by the German doctor Johann Gottlieb Benjamin Siegert. [9] [10] Although the Central American tapir does not occur in this region, its relative, the South American lowland tapir, does. [11] So the circle is closed.
So this cocktail was created within two days, on 19 and 20 October. Ken liked it, so you can now order it at the Antidot Bar.
So, may the inclined educational drinker toast to love while enjoying this cocktail and to the hope that we will be successful in preserving enough living space in the world for all beings, to avoid that one day, like Quetzalcoatl at the grave of Mayahuel, we will have to shed our tears at the grave of the last tapir – and not be able to bring him back.
Sources
https://www.facebook.com/antidotbar/: Antidot Bar.
http://www.antidot-bar.com/: Antidot.
http://www.antidot-bar.com/das-antidot: Antidot. Die Bar.
https://de.wikipedia.org/wiki/Tapire: Tapire.
https://de.wikipedia.org/wiki/Mittelamerikanischer_Tapir: Mittelamerikanischer Tapir.
https://en.wikipedia.org/wiki/Baird%27s_tapir: Baird's tapir.
https://de.wikipedia.org/wiki/Kakaobohne: Kakaobohne.
Mixology 4/2015, page 128: Avave es vida! By Bettina Kupsa.
http://bar-vademecum.de/angostura-bitters/: Angostura Bitters und Angosturarinden-Bitter.
https://de.wikipedia.org/wiki/Angosturabitter: Angosturabitter.
https://de.wikipedia.org/wiki/Flachlandtapir: Flachlandtapir.
https://en.wikipedia.org/wiki/File:Tapirus_bairdii_-Franklin_Park_Zoo,_Massachusetts,_USA-8a.jpg: Baird's Tapir at Franklin Park Zoo, Massachusetts, USA.
http://bar-vademecum.de/mezcal-1/: Mezcal. Teil 1: Einleitung, aztekische Mythologie, die Agave. Die Agave in der aztekischen Mythologie.
https://de.wikipedia.org/wiki/Mixe-Zoque: Mixe-Zoque.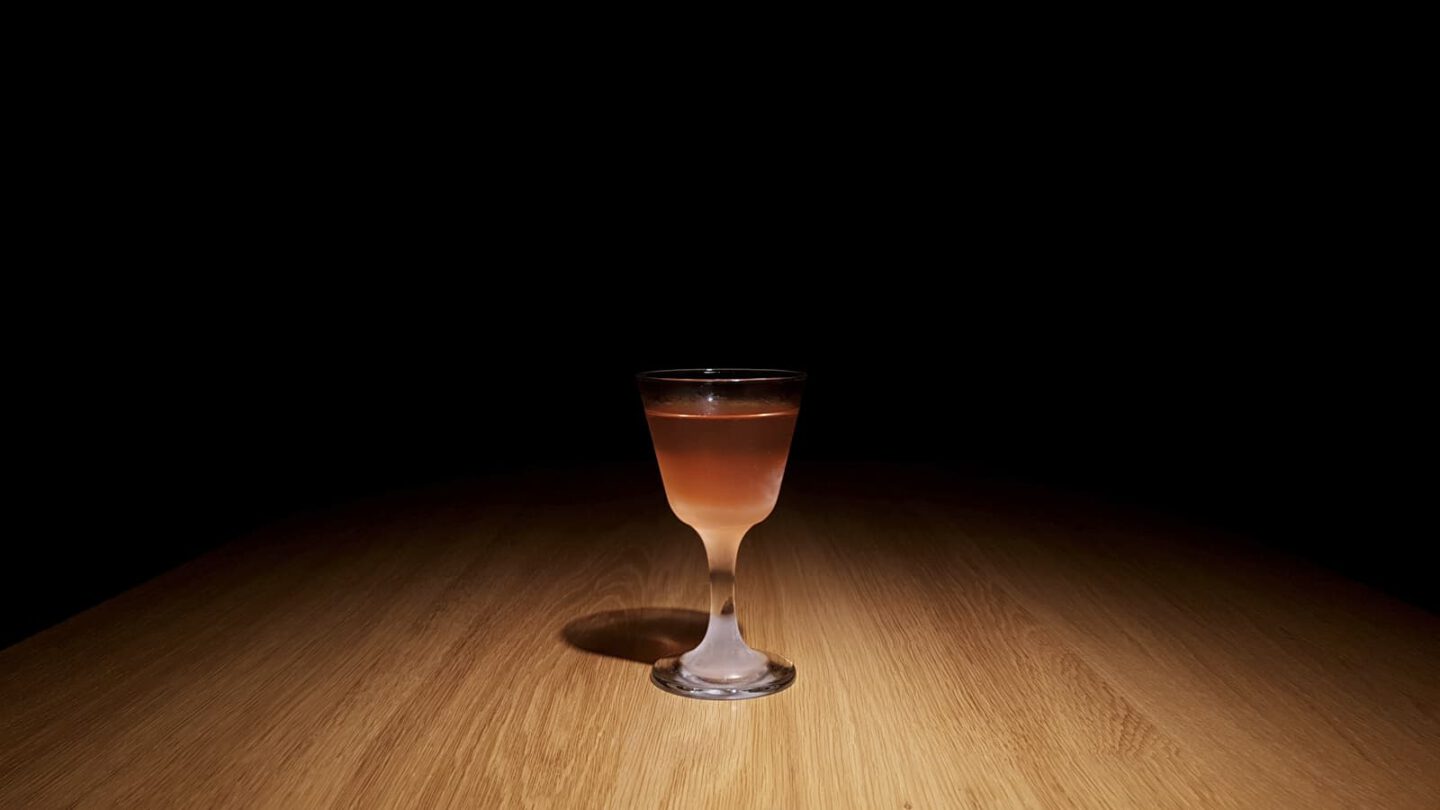 explicit capitulum
*