A wonderful drink in which the flavours of the individual ingredients complement each other perfectly: Gin, rum, sherry and Angostura Bitters. What seems a little unusual at first glance, however, turns out to be a first-class combination.
45 ml Ransom Old Tom gin
15 ml Cruzan Black Strap rum
20 ml Lustau East India Solera sherry
2,5 ml sugar syrup (2:1)
1 dash Angostura bitters
Preparation: Stirred.
Drinks with rum and gin are relatively rare. This is certainly due to the fact that these two basic spirits are usually difficult to combine. With the Night Watch, however, one fits perfectly into the other. It probably only works with the specified brands, which mesh wonderfully and complement each other.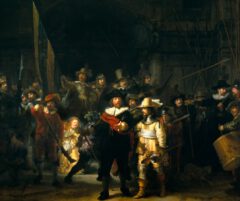 The drink is named after Rembrandt van Rijn's painting "The Night Watch" and was developed by Jessica Gonzalez in 2011 at Death & Co. She prefers to name her drinks after works of art. Unfortunately, we could not find out why she chose the Night Watch in this case. [4]
The painting was created in 1642 and given the title "The Company of Frans Banning Cocq". The title "The Night Watch" was only given to the painting at the end of the 18th century. The painting depicts a 17th century vigilante group when the Republic of the Seven United Netherlands was fighting for its independence from the Spanish crown during the Eighty Years' War, which lasted from 1568 to 1648. With the Peace of Westphalia, independence was officially recognised by Spain. There are 34 people in the picture, with Captain Frans Banning Cocq and his lieutenant Willem van Ruytenburgh in the foreground. In addition to 18 riflemen, 16 other figures are also depicted, including Rembrandt himself in the far background. In 1715, the painting came to Amsterdam City Hall and was trimmed on all four sides to fit its new location. The original painting was 4.02 metres high and 5.10 metres wide. [1] [2]
Sources
https://de.wikipedia.org/wiki/Die_Nachtwache: Die Nachtwache.
https://de.wikipedia.org/wiki/Achtzigj%C3%A4hriger_Krieg: Achtzigjähriger Krieg.
https://de.wikipedia.org/wiki/Datei:Rembrandt_van_Rijn-De_Nachtwacht-1642.jpg: Datei:Rembrandt van Rijn-De Nachtwacht-1642.jpg.
David Kaplan, Nick Fauchald, Alex Day: Death & Co. Modern Classic Cocktails. ISBN 978-1-60774-525-9. Berkley, Ten Speed Press, 2014.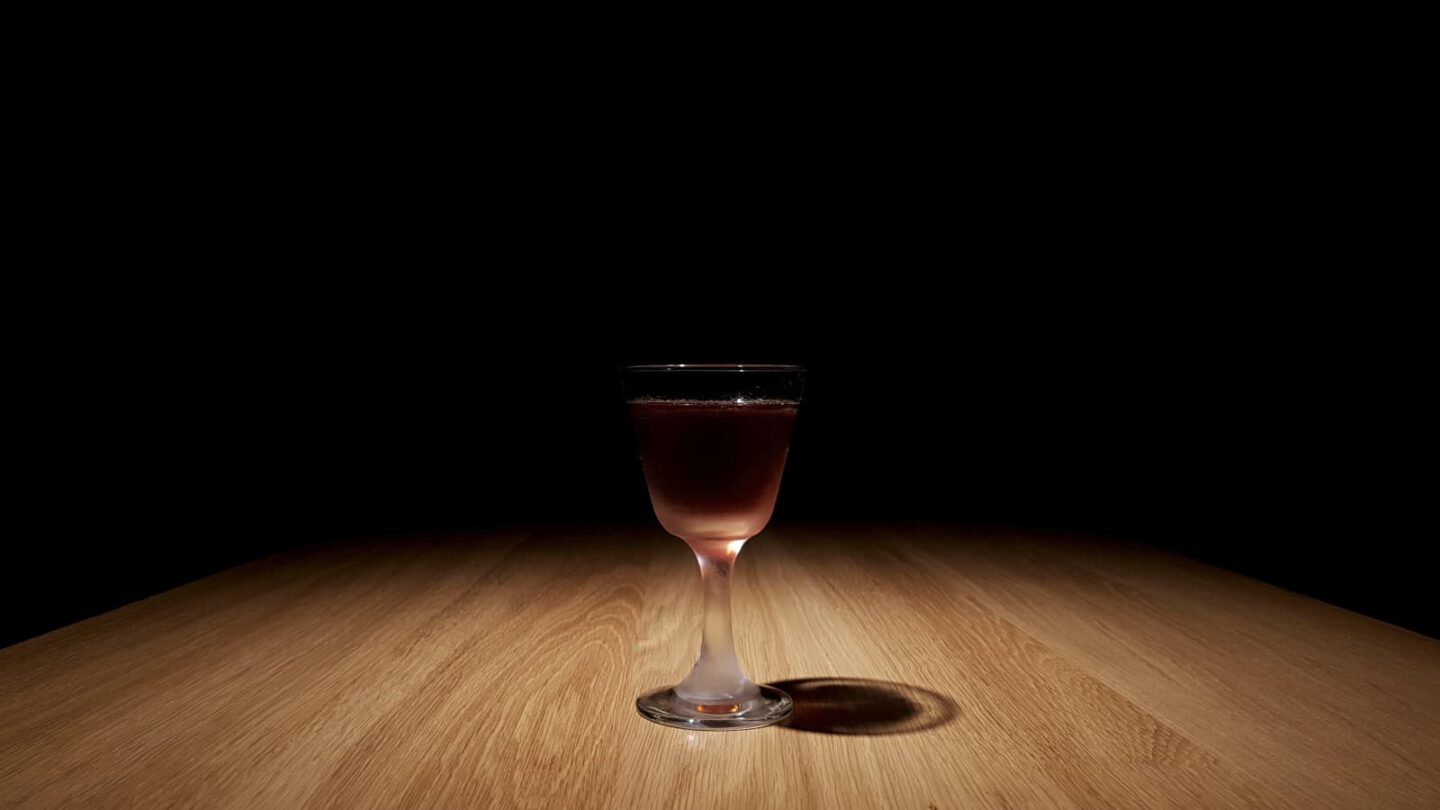 Recipes
2014 David Kaplan, Nick Fauchald, Alex Day: Death & Co. Page 167. Night Watch. 1 1/2 ounces Ransom Old Tom gin; 1/2 ounce Cruzan Black Strap rum; 3/4 ounce Lustau East India Solera sherry; 1 teaspoon simple syrup; 1 dash Angostura Bitters (Jessica Gonzalez, 2011).
explicit capitulum
*