At the beginning of the year we visited the Rutte distillery. We already knew many of the products and now wanted to see and understand where and how these delicacies are made. So our trip took us to the charming and historically important Dordrecht, not far from Rotterdam.
The history of the distillery
The Rutte family originated in the south of Holland. From there they moved to Rotterdam in the 18th century. Not much is known about the first two generations, except that Sijmon Rutte, born in 1749, and his son Simon, who was born in 1779, were already working as distillers. [1]
Simon's son Antonius saw the light of day in Rotterdam in 1802 and moved to Dordrecht around 1830 to work in one of the three distilleries in the town. With his wife Johanna Vogel he had four children. [2]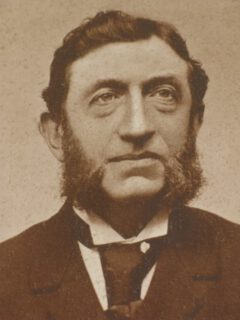 Their son Simon Antonius, born in 1844, bought a café in Dordrechts Vriesestraat together with his wife Maria Cornelia Vermeulen in 1872. In the back of the building, Simon built a distillery for the production of jenever and liqueurs. This is not unusual, as the production of jenever and liqueurs has a long tradition in Holland, as the many fruits, spices and herbs needed for this came to Holland from all over the world and also to the port of Dordrecht. The latter used to be more important than the port of Rotterdam, and the wealth of bygone times can still be seen in the old town today. This distillery quickly became popular with the local population. So the café was eventually converted into a liquor shop, and Simon's wife sold not only the products made there, but also wines that were landed in Dordrecht. Between 1903 and 1905, the interior of the salesroom was designed as we can still experience it today. [3] [15] [19] [20] [24] [25]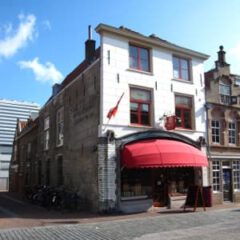 Rutte's building is still an "all-in-one solution" today: for example, the shop, the distillery, a laboratory, a storage room and a room for tastings are located in the smallest possible space. The sales room is around twelve square metres. Gradually, other adjoining houses were bought and connected with each other. So today there is a room here and there, the first floor is on different levels. Everything is very charming and unique.[19] Given its size, it is hardly surprising that time seems to stand still here, especially as rarely anything has been changed. So the building is full of memories and stories from the past, and one likes to believe that Rutte is the smallest distillery in the Netherlands. [21] [22] [25]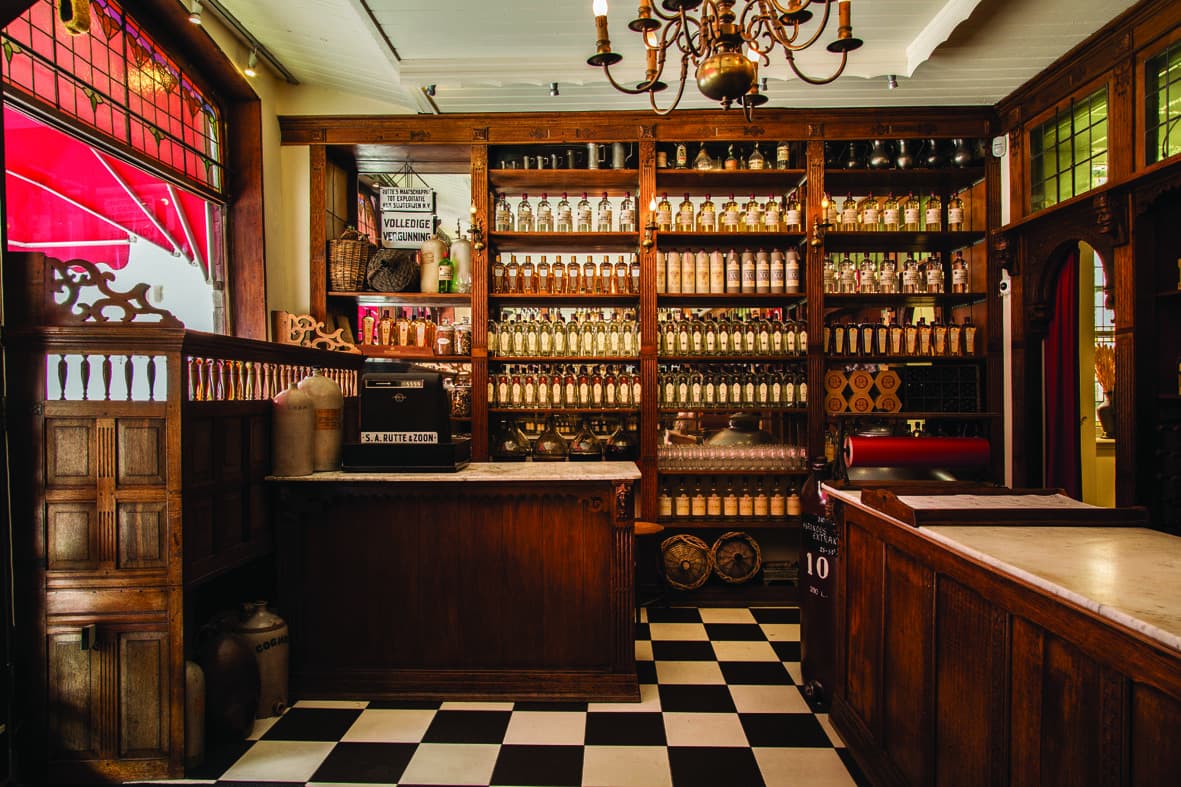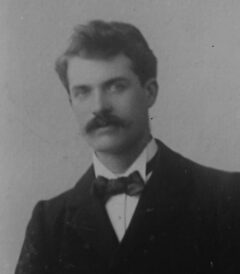 Of the five children, Antonius Johannes, born in 1872, became a partner in the firm "S.A. Rutte & Zn." on 30 March 1905. He married Margaretha Jacoba van den Beemt in 1897. Shortly afterwards their son Johannes, also called Jan, was born. Anton died at the age of 47, and so his widow continued to run the company with the support of the family. Johannes learned the art of distilling from his grandfather Simon. [4]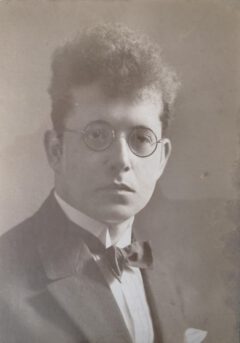 Johannes became a partner in the company in 1921, together with his mother. He married Cornelia Petronella Adriana Ulst in February 1922 and led the company through the Second World War, a time when it was extremely difficult to obtain raw materials for the distillery. Business was bad during this time, and Jan even had to lay off his own brother because there was no money to pay his wages. His children supported the business, the sons in production and the girls in the salesroom. [5]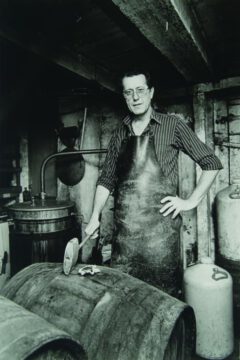 His son John (who was called Jan by everyone) was involved in the distillery from an early age and took it over from his father, although he actually wanted to become an artist. After the end of the war, he learned everything about wine during two years in France and completed his training as a distiller at the "Institut der Spirituosenfabrikation" in Cologne in 1960. Through his talent, his creativity, his excellent sense of taste and his striving for perfection, he created many outstanding products of the highest quality. John rejected modern methods such as the use of cheap alcohol and artificial flavourings and ensured that the old family recipes were not lost. Under his leadership, Rutte became one of the most respected distilleries in the Netherlands. John passed away in 2003. [6]
His six children were also very creative and artistic, and so they decided not to take over the distillery. Therefore, it was taken over by a group of shareholders already in 1991, but they had the same passion for the products as John and the previous generations of the Rutte family. This was extremely important to John. The tradition of the company should be preserved. Fortunately, it has remained so to this day. [7] [19]
Until 1995, all products were bottled and labelled by hand. But as demand grew and there was no longer enough space in the old historic building, this production step was outsourced for the most popular Jenever. However, the liqueurs and also more exclusive products are still bottled and labelled in the distillery. [8]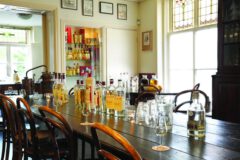 In 1998, the former living room of the Rutte family on the first floor of the building was converted into a tasting room where guests can now be received. [9] [20]
After John Rutte, Myriam Hendrickx is the eighth master distiller in the Rutte company and heads the distillery. [17] [18] [19] [21]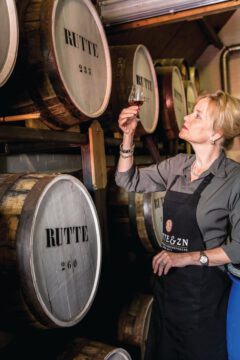 She started working at Rutte in 2003, having previously studied food technology with a specialisation in dairy and dairy products. Through consultancy work she came into contact with the spirits industry, where, unlike the dairy industry, there are still secrets, where people do not talk about their recipes. Each master distiller uses his own methods and ingredients. In particular, the companies with high quality standards, where time-honoured craftsmanship and natural products with all their possibilities and varieties are very important, aroused her passion. From her consultancy work, she had already become a specialist in jenever, as she imparted knowledge to distilleries regarding quality control, hygiene and technology. The way she did this, namely in a very clear and understandable way, was applauded and she was eventually asked by Rutte if she wanted to work there. In this company, where everything is still done as it was 150 years ago, someone who knew about jenever was needed. [19] [21]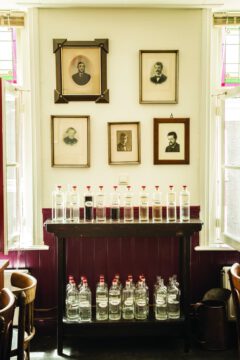 She started by looking after the tasting room. Although the distillery had already been sold, John Rutte was still present in the business. He did not want to leave it and work there until his death. That is how Myriam Hendrickx still got to know John Rutte. There was also a distiller from another company, but he did his work without passion, without his heart in it. She learned from both of them and absorbed their knowledge. Shortly after she started at Rutte, John died and she became master distiller and head of Rutte. Her day as master distiller never looks the same. She reads a lot and keeps an eye out for new inspiration, new herbs, spices and fruits, tries them out, deals with the barrel-aged products, tries this and that and, on top of that, makes the company's products. [19] [21]
Rutte has been part of De Kuyper since 2011. [17] [20]
The recipes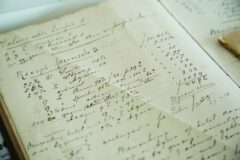 The old recipe books were digitised by Myriam Hendrickx in 2003 in order to preserve this treasure for the future and to create additional security in case of a fire, for example. [19] The recipes have been handed down from generation to generation, and the old recipes and production methods have been kept until today. In the 20th century, for example, they refrained from cutting costs by using cheaper ingredients and more effective production methods, as many other companies did. As the family was financially independent, they remained true to their principles and produced in their own way, as they believed it to be right. This even went as far as not shipping their products because they did not have or want boxes for shipping. If you wanted a product, you had to pick it up yourself. They were more interested in their products than in selling them. [11] [20] [24] [25]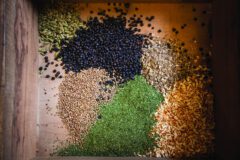 Even today, the traditional production methods are still being adhered to. This does not mean, however, that no new jenever and liqueurs are developed; however, even with these new developments, the old principles are adhered to. No artificial flavourings or colourings are used and the flavour is extracted exclusively from fruits, herbs and spices. No compromises are made in the raw materials used. Only the best available raw materials are used, such as cinnamon from Sri Lanka, juniper berries from Italy, fresh fruit instead of frozen, oranges and lemons are peeled by hand. [11] [20] [22] [25]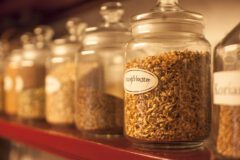 Substitutes such as juniper oil or orange extract are not used, but always the pure fruits, spices and herbs. Their aromatic substances are captured through distillation and extraction. [12] [18] [19]
Distillation and extraction
During distillation, a mixture of grain alcohol and herbs or fruits is put into the still and then heated. This causes the alcohol to evaporate together with the volatile aromas of the added aroma carriers. The aromas, which consist mainly of essential oils, condense together with the steam and form the distillate. [12]
In extraction, herbs and/or fruits are steeped in a mixture of alcohol and water for a day or even months until an optimal flavour of the tincture is achieved. At Rutte, colour and aromas are extracted with this process for blackberries, cherries, orange peel, vanilla and coriander, for example. [12]
The distillates and tinctures produced in this way are too strong for normal consumption, as they contain the natural flavours in a highly concentrated form and are therefore used further as an intermediate product, whether for jenever or liqueur. [13] [14]
Intermediate products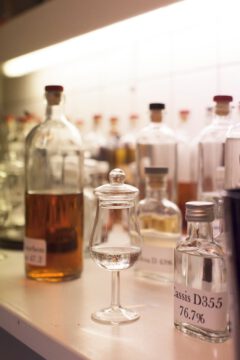 Rutte's very complex recipes call for these good intermediates that come from distillation and extraction. Some products require dozens of different herbs and fruits. The art of Rutte lies in combining the right flavours to create freshness, body and character. This art requires a lot of experience and understanding of the products. It also involves drawing on the rich experience of John Rutte, who used his extensive knowledge to develop many amazing recipes. His old recipe book is still consulted when new products are developed. In this way, new spirits are created on the basis of the experience and knowledge of past generations of the Rutte family. [13] [19] [20]
Production methods
The liqueurs are made from pure grain alcohol, the jenever from a mixture of malt and grain alcohol. The former has an intense grain-like flavour, the latter is more neutral and, moreover, the smoothest alcohol available [11] and is sourced from Belgium. [17]
Distilling and production is only done in-house, even if this means there are capacity limits, because this always ensures excellent quality. Quantity is not in the foreground. [17]
The stills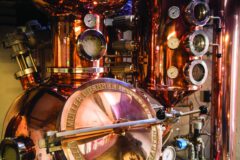 In addition to the art of distilling, however, the quality and design of the still is also extremely important. One might expect a large number of large stills at Rutte, but this is not the case, and the fill volumes range from 150 to 230 litres. [14]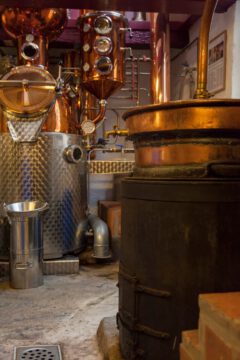 Rutte's first still is called "The Vulkaan". It is no longer known why, but it is thought to be due to the fact that one never knows exactly what will come out of the still. Both John Rutte and the new owner were very fond of the old still, as it was instrumental in shaping the flavour profile of Rutte's products. However, it was already quite worn out and no longer met the safety requirements of our time, so a replacement had to be purchased in 2013. The "volcano" is now only occasionally used for small batches and tests. [10] [14]
The "Vulkaan 2" has unfortunately been lost and nothing is known about this still. Presumably it was thrown away at some point. [14]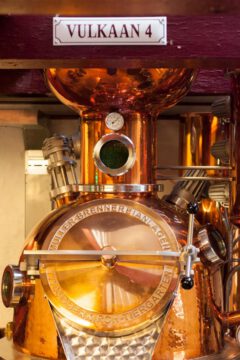 The "Vulkaan 3" is a still acquired by John Rutte in 1991 at a French antique market in Auvergne. Although this was rendered unusable by customs by drilling 21 holes in the bottom, it was restored to Rutte over a period of more than twelve months, including a new head. It was in use for over 20 years, but eventually had to be discarded. [14]
The third still, "Vulkaan 4", was acquired in 2013. Since the art of making copper stills is no longer performed in the Netherlands, it was made especially for Rutte in the Black Forest. It is heated with water, which allows for finer temperature control. This allows better control of the distillation process.[10] [14] [17]
The ageing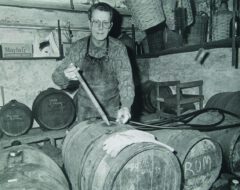 Storage also has an important influence. When Jenever and Korenwijn are stored in oak barrels, they absorb wood aromas. Oxidation and interactions with the wood create additional aromas. Since the beginning, Rutte has used barrel ageing, which was not common practice among other distillers. This is also due to the fact that Dordrecht was an extremely important port city in past times and the wine trade also played an important role. Ships from all over Europe docked here. Rutte was also involved in the wine trade, selling the wine in his shop and also using it in his products. The empty barrels were then filled with jenever. They were of different sizes and had previously been filled with Bordeaux, sherry or port, for example. In addition, there were also old whiskey barrels and new barrels made of American oak. [15]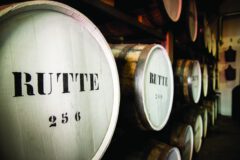 Ageing the products in barrels is another important skill mastered at Rutte. It involves using barrels of different ages and continuous mixing and tasting until a perfect composition is finally created. Today, Myriam Hendrickx is responsible for the blending and composition of the products. [17]
Rutte and jenever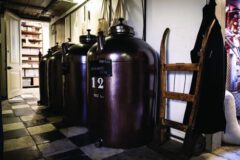 Rutte is famous for its jenever. They are exceptionally smooth and rich. Some of them are aged in oak barrels, sometimes for several years. Caramel for colouring is not added. All the jenevers produced have a cereal-like taste, are refreshing, fruity and full-bodied. The old recipes are still used today. [16] Myriam Hendrickx is also enthusiastic about jenever, which is a predecessor but not a precursor of gin, because "gin is all about using the neutral alcohol as a carrier for the aromas of the botanicals. With jenever, on the other hand, it's completely different: here it's first and foremost about the 'moutwijn', i.e. the various malt and grain spirits, whose aromas are blended and then in turn enriched by botanicals." [17]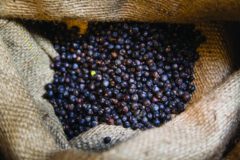 At this point, we don't want to go into too much detail about jenever, because a separate article is planned for that. Only this much can be said: Jenever is the predecessor of gin. The Dutch tradition is to distil grain, add juniper berries and distil again. The varieties vary greatly. Jenever that tastes more neutral or strongly of grain, only very slightly of juniper or – as with Rutte – with many botanicals added. Malt wine was originally distilled three times in a still. As this is only distilled to 50 – 70 vol%, it is still full of grain aromas, quite unlike the neutral alcohol used to make gin, as this is flavourless. The botanicals are also distilled with malt wine (or neutral alcohol), and the two are blended together. So a jenever consists of three main ingredients: Malt wine, neutral alcohol, botanicals. A distinction is made between oude (old) jenever and jonge (young) jenever. However, this has no relation to the age of the jenever, but to its recipe. Old jenever is made according to the old recipe with a lot of malt wine, young jenever, on the other hand, contains more neutral alcohol and is thus more neutral and less cereal-like in taste, and has thus lost some of its character. Rutte is of the opinion that a good Jenever should also contain a high proportion of malt wine. [19]
Internationally available products
Since autumn 2015, the three internationally available products have been distributed by Borco in Germany: two gins and one jenever: the Dry Gin, Celery Gin and the Old Simon Jenever. [17] [20][22] [26] All are extremely delicious and we recommend them equally, for pure tasting and of course for mixing.
Old Simon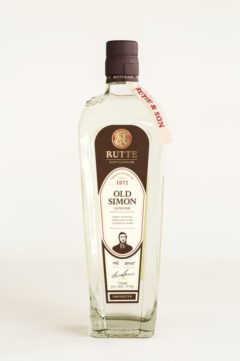 Old Simon Jenever is, as the name suggests, an oude Jenever and is distilled according to Rutte's oldest recipe. It was created by company founder Simon Rutte and is made with malt wine distilled from grain, herbs and juniper. A total of 14 botanicals are used in Old Simon, including unusual ingredients such as roasted hazelnuts, walnuts and celery, along with coriander, angelica and mace. [19] [21] [22] [23]
This shows the difference to many jenevers, which sometimes consist of only one botanical. For Old SImon, on the other hand, three different distillates and two macerates are produced as intermediate products, then blended with malt wine and a touch of sugar. [24]
For Myriam Hendrickx, Old Simon sums up what Rutte is all about: Rutte is a Dutch company with a long tradition as a Jenever producer, but at the same time not quite normal and a bit strange, as they use and stick to more botanicals than other producers and older recipes. Old Simon is a Jenever that tastes like grain with lots of botanicals. [19]
Dry Gin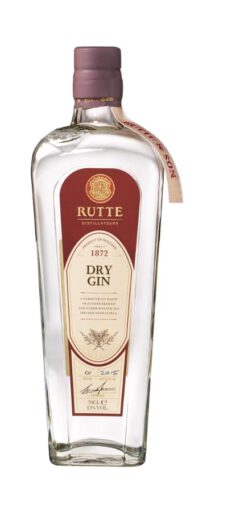 Although the focus has always been on jenever, gin has been produced at Rutte since the 1930s, as old sales and price lists show. [18] [22]
The Dry Gin consists of eight botanicals, is very smooth, with lots of juniper and two types of orange. [19]
Rutte Dry Gin is the official gin for the Gin Basil Smash at Le Lion in Hamburg. [17] [18]
Celery Gin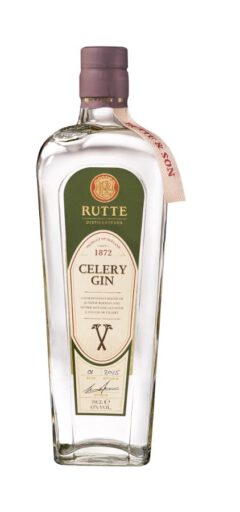 Celery Gin is a modern product with a far-reaching tradition. The celery, which is in the foreground, was chosen because this flavour is popular in cocktails today. However, celery has also been used in Rutte's products for 140 years and is also one of the typical ingredients used in Old Simon. This is how Rutte combines the past with the future. The celery is in the foreground without dominating [18] [19] [21] [22] Cardamom is also used in Celery Gin. [22]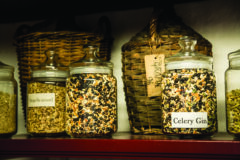 The Rutte Celery Gin is used at Le Lion for a variant of the Gin Basil Smash, the Celery Gin Basil Smash. [17] [18] This gin is the perfect further development of the Gin Basil Smash, the Gin Basil Smash 2.0, as it increases the complexity and adds a perfectly harmonious additional layer of flavours. [24] [26] [27]
Other products
As we mentioned earlier, there are many other equally unusual and delicious products from Rutte. Unfortunately, these are not available internationally. Perhaps some of you will find them on a visit to Holland or even be at Rutte's and be able to buy them in the shop. Among these products, we would like to highlight the following in particular, but it should be emphasised here that all the others are equally delicious and recommendable. The "Oude 12 Jenever" was matured for about twelve years in oak barrels, is wonderfully rich and complex, with malty-vanilla flavours of whiskey and wood. We were also lucky enough to get hold of a few bottles of a "Single Barrel Jenever" aged for 15 years in Bordeaux barrels in the shop, from the last barrel still distilled by John Rutte himself. A stunning delicacy – so you see, a visit to Rutte's can be well worthwhile. Among the liqueurs, we were particularly impressed by the "Ceylon Kaneel likeur". Wonderful cinnamon aromas, equally suitable for pure drinking for cinnamon lovers or as a mixing ingredient. If you have this liqueur, you don't need cinnamon syrup any more. The "Augustijner Abdij likeur" is also extraordinarily delicious. A beautiful monastery liqueur, developed by the monks of Dordrecht.
As you can see, there are plenty of reasons to visit the distillery and pick up a few souvenirs after a tour. We can only recommend it. You can find opening hours on http://www.ruttespirits.com/.
Sources
http://www.ruttespirits.com/history/stamboom-1830: 1830 3rd generation; Antonius Rutte.
http://www.ruttespirits.com/history/stamboom-1872: 1872 4th generation; Simon Rutte.
http://www.ruttespirits.com/history/stamboom-1905: 1905 5th generation; Anton Rutte.
http://www.ruttespirits.com/history/stamboom-1921: 1921 6th generation; Jan Rutte.
http://www.ruttespirits.com/history/stamboom-1959: 1959 7th generation; John Rutte.
http://www.ruttespirits.com/history/stamboom-1991: 1991 The sale of the distillery to fellow enthusiasts, the 8th generation?
http://www.ruttespirits.com/history/stamboom-1995: 1995 Nationwide distribution and out-sourcing of jenever bottling.
http://www.ruttespirits.com/history/stamboom-1998: 1998 Opening of the Tasting Room.
http://www.ruttespirits.com/history/stamboom-2013: 2013 New still.
http://www.ruttespirits.com/distil-rutte/principes: Age-old principles.
http://www.ruttespirits.com/distil-rutte/toveren: A little bit of magic.
http://www.ruttespirits.com/distil-rutte/distillateur: Distiller or chef?
http://www.ruttespirits.com/distil-rutte/ketels: The Stills.
http://www.ruttespirits.com/distil-rutte/vaten: The casks.
http://www.ruttespirits.com/products/jenever-intro: De Rutte jenevercollectie.
http://mixology.eu/drinks/besuch-bei-rutte-gin/: Hype ohne Hype: Rutte Gin. By Nils Wrage. 9. April 2016.
http://mixology.eu/drinks/rutte-gin-die-neue-ananas/: Rutte Gin: Die neue Ananas. By Reinhard Pohorec. 20. November 2015.
https://soundcloud.com/jrgmyr/a-genever-talk-with-myriam-hendrickx-masterdistiller-at-rutte-zn: A Genever talk with Myriam Hendrickx – Masterdistiller at Rutte & ZN. By Jörg Meyer. September 2015.
Rutte Presse-Mitteilung: The Heritage of Simon Rutte – About Guardians of Tradition And Quality.
Rutte Presse-Mitteilung: A Woman's Love For Quality Spirits – Meet Rutte Master Distiller Myriam Hendrickx.
Rutte Pressemitteilung: The Rutte International Range – Aromatic Product Variety From A Traditional Dutch Distillery.
https://www.youtube.com/watch?v=1CojFDmL2rU: Rutte – Distillateurs. 14. March 2016.
https://www.youtube.com/watch?v=Ud5GcTD7TeU&nohtml5=False: Rutte & Zn Distillery. 23. March 2015.
http://www.jrgmyr.com/2015/09/visiting-myriam-hendrickx-at-rutte-zn.html: Visiting Myriam Hendrickx at RUTTE & ZN. Producer of finest Genever, Liquors, Dry and Celery Gin. Von Jörg Meyer, 17. September 2015.
http://www.jrgmyr.com/2015/11/an-die-freunde-des-lowen-uber-gin-uber.html: An die Freunde des Löwen: Ueber Gin. Ueber Trends. Von einem, der auszog Genever zu entdecken und den Celery Basil Smash nach Hause brachte. Von Jörg Meyer, 15. November 2015.
The photos were kindly provided by Rutte.
explicit capitulum
*