The Meehoulong is a variant of the Futurity Cocktail. As a fire-eating dragon, it was first published by Robert Vermeire in 1922. What distinguishes the two from each other?

40 ml Plymouth Sloe Gin
20 ml Moot vermouth vermouth
20 ml Dolin Blanc  vermouth
1 dash Scrappy's Orange Bitters
Preparation: stirred.
Note: In the original, it is refined with the oils of a lemon zest, but we do without.
Alternatively and currently preferred by us:
40 ml Plymouth Sloe Gin
20 ml Berto Rosso Superiore vermouth
20 ml Dolin Blanc vermouth
1 dash Orange Bitters
The difference to the Futurity Cocktail lies in the style of the vermouth used. If you would like to know more about the stylistic differences between French and Italian vermouth, please refer to our article "Which French vermouth belongs in old recipes?". This much can be said: the difference is not in the sweetness, as one often hears, but in the aromatics. In the Futurity cocktail, only Italian vermouth is used, but in the Meehoulong, Italian and French. At first glance, this may not seem sufficient for a new designation, as the difference seems to be only slight. Nevertheless, this separation is justified, just as it is in other examples such as the Rob Roy and the Affinity Cocktail, or the Manhattan Cocktail and the Föhr Manhattan.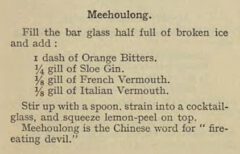 The Meehoulong was first published under this name by Robert Vermeire in 1922. Translated from Chinese, it means "fire-eating dragon". Unfortunately, it is not known how the name came about.
However, the recipe itself was already known before. William Boothby, for example, published it in 1908 as the Blackthorn Cocktail. However, as the analysis of the Futurity Cocktail showed, a Blackthorn Cocktail is commonly prepared with lemon juice and is therefore not suitable for use as a name. Thus, Meehoulong is the oldest independent name for this recipe.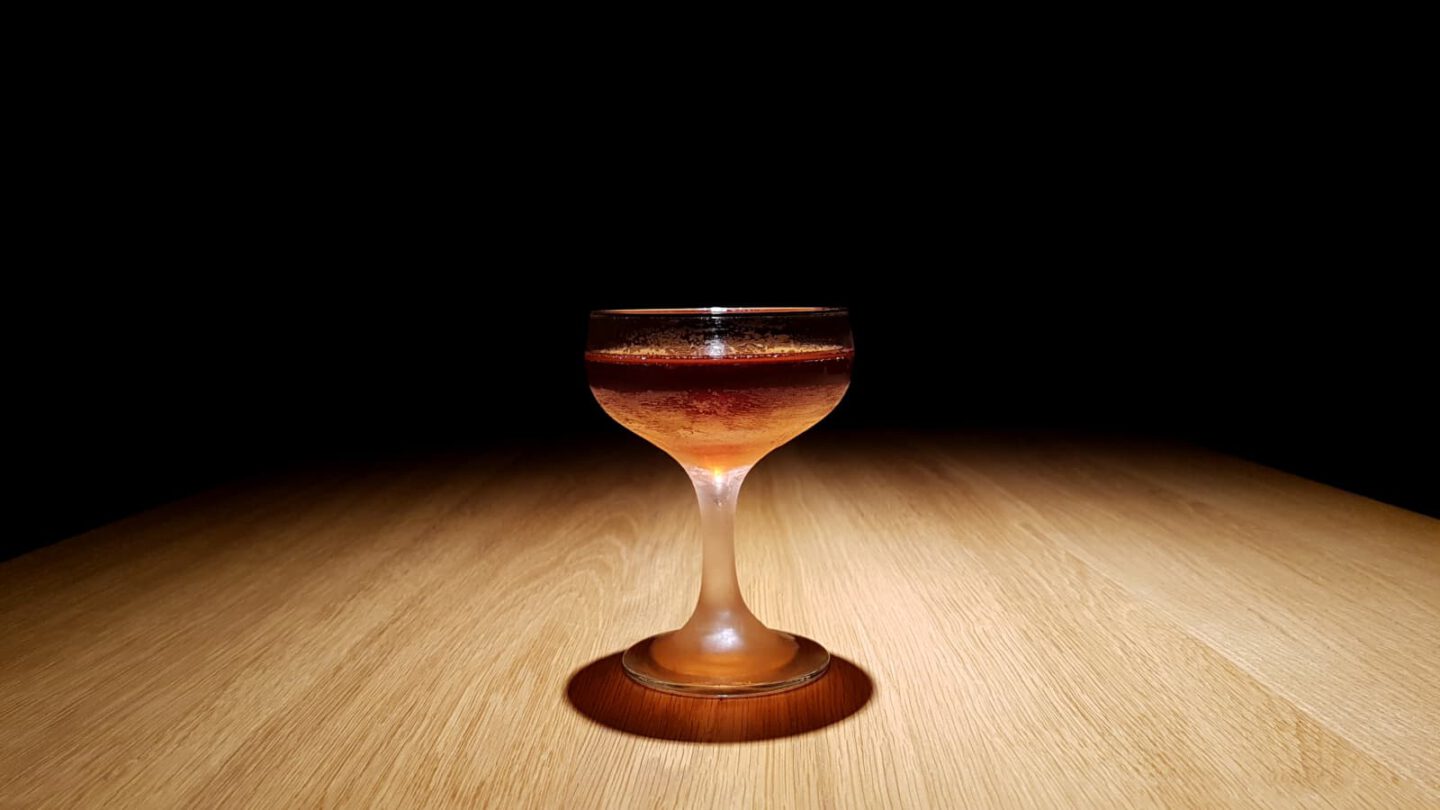 Historical recipes
For the recipe collection, we refer to the listing given for the Futurity Cocktail. The Meehoulong can also be found there.
explicit capitulum
*