This is our alternative to the Trinidad Sour. A classic bourbon sour that brings the flavours of the Angostura bitters to the fore.
40 ml Knob Creek bourbon
15 ml lemon juice
5 ml sugar syrup (2:1)
7,5 ml Angostura bitters
Preparation: Shaken, serve in a tumbler with a large piece of ice.
There are few drinks in which Angostura bitters play a leading role. We love bitters, so it was natural for us to taste Giuseppe Gonzalez's Trinidad Sour, created in 2009. It is based on Angostura bitters and its recipe calls for 4 parts Angostura bitters, 4 parts orgeat, 3 parts lemon juice and 2 parts rye whiskey. [1] [2]
We were not sure whether the Angostura proportion in the Trinidad Sour is not a bit too high and thus leaves no room for the other flavours. We talked to Betty Kupsa about this and she told us that she had once prepared a bourbon sour with a lot of Angostura for a customer. This inspired us to give it a try as well. The result of our attempt is this Bittered Bourbon Sour. It is often written in old sources that a cocktail is a "bittered sling", i.e. a sling to which an additional bitter is added. We have chosen our name in accordance with this explanation. As the name suggests, the Bittered Bourbon Sour is a bourbon sour that also contains bitters.
Compared to the Bittered Bourbon Sour, the Trinidad Sour is not as clear and structured, but less complex. This is also due to the orgeat, which fits well, but the Angostura notes also disappear as a result.
With the Bittered Bourbon Sour, it is important to get all components in a harmonious balance. This also explains our recipe with 7.5 ml Angostura Bitters. We tried a lot to get away from this badly measurable amount, but unfortunately the result was always worse in terms of taste.
Sources
http://imbibemagazine.com/trinidad-sour-recipe/: Trinidad Sour. 4. May 2014.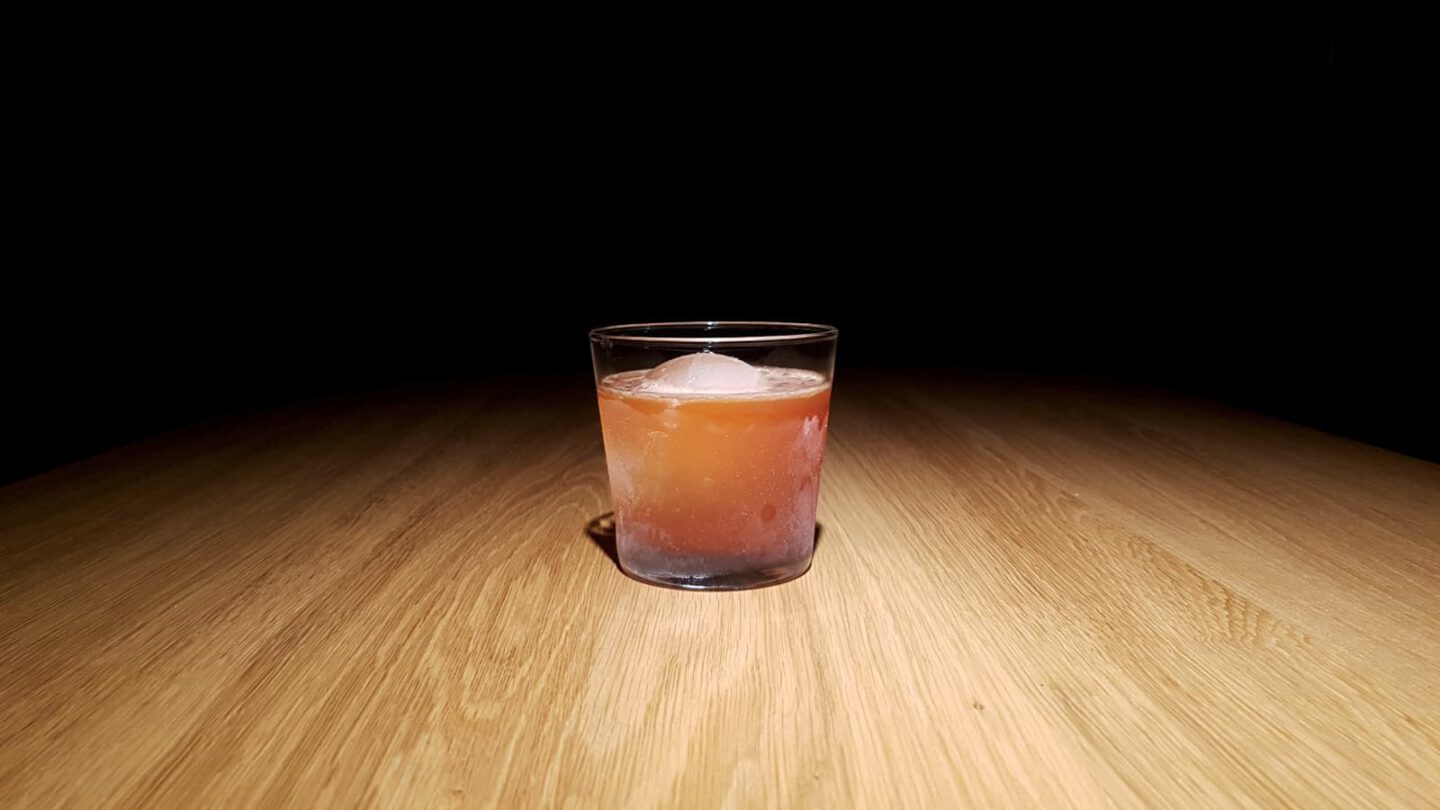 explicit capitulum
*