Creme de Violette – an underrated ingredient with which there are unfortunately far too few drinks. Those who like the Aviation Cocktail will also be happy with this drink.
20 ml Eversbusch Doppelwachholder
20 ml Combier Triple Sec
20 ml Rothman & Winter creme de violette
20 ml lemon juice
1 orange zest

Preparation: Shaken together with the orange zest.
Alternatively and currently preferred by us:
20 ml Finsbury 47
20 ml Combier Triple Sec
20 ml Bigallet creme de violette
20 ml lemon juice
1 orange zest
The drink was created by Richard Boccato at Little Branch in New York. One evening in 2007, Richard recalls, Georgette Moger-Petraske was standing at the bar and asked him to prepare something for her with violet syrup and gin. She was often at Milk & Honey, and that evening her signature drink was finally created. When it came to naming it, they both somehow came up with Georgette's middle name – Lillian, and decided to call it Water Lily. [1] [2] [3]
Richard Boccato speaks of 'violet syrup'; this was prepared in the Little Branch from gin, violet liqueur (Monin) and sugar syrup in a 2:1:1 ratio. Jim Meehan had later adapted the recipe for his bar 'PDT' and replaced the violet syrup with crème de violette. [4]
We have modified the recipe and prefer an orange zest to be shaken along, just as we learned with Blood And Sand.
Sources
Jim Meehan: Das Geheime Cocktail-Buch (The PDT Cocktail Book, New York 2011). ISBN 978-3-89955-436-6. Berlin, Die Gestalten Verlag, 2012. Page 263.
https://m.reddit.com/r/cocktails/comments/3brydi/not_cocktail_of_the_week_117_water_lily/: Not Cocktail of the Week #117: Water Lily.
Sasha Petraske & Georgette Moger-Petraske: Regarding Cocktails. ISBN 9780714872810. New York & London, Phaidon, 2016. Page 153.
https://mixology.eu/water-lily-cocktail/ Stefan Adrian: Water Lily: Die Verführung des Veilchens. 23. Juni 2021.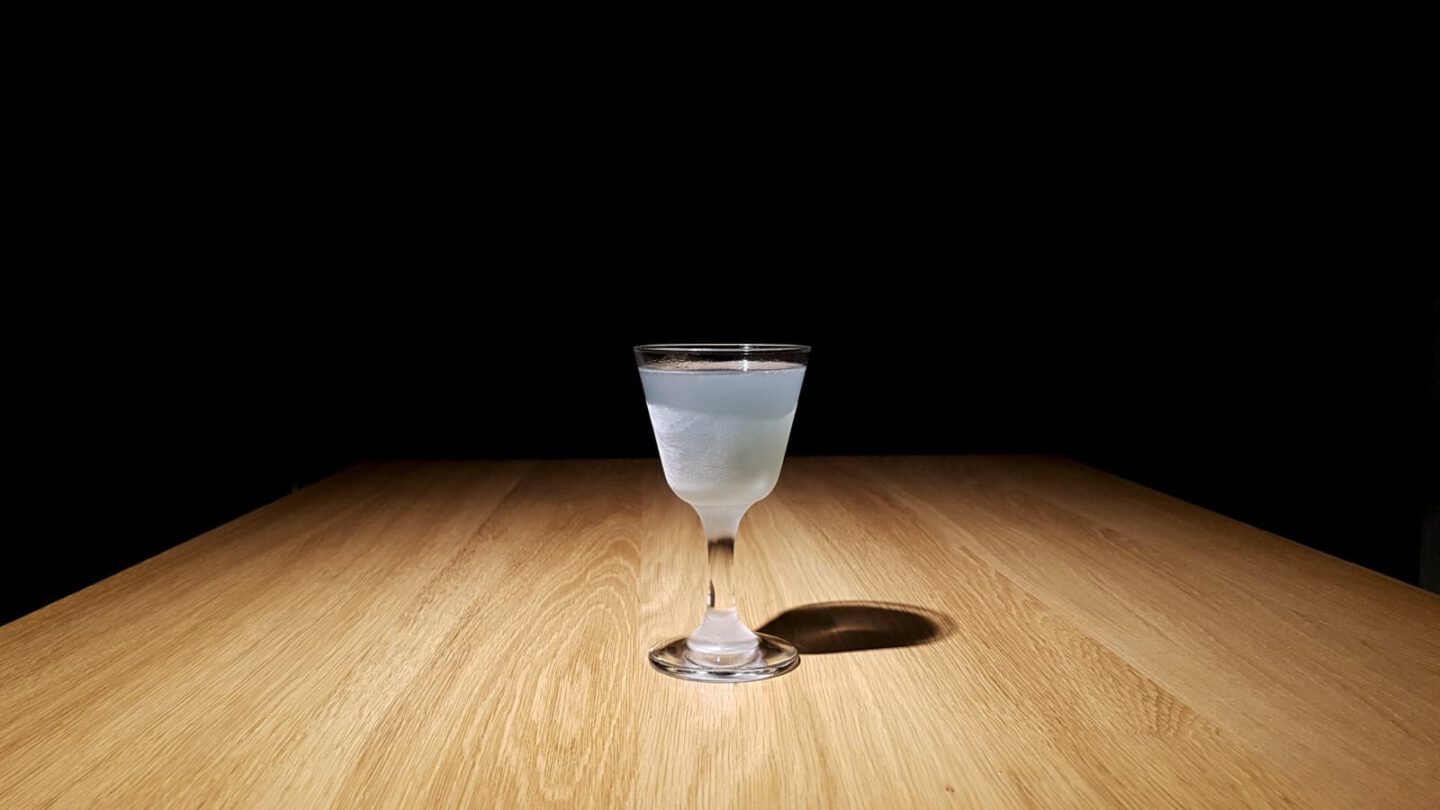 Recipes
2011 Jim Meehan: Das Geheime Cocktail-Buch. Seite 263. Water Lily. 2 cl Plymouth Gin; 2 cl Rothman & Winter Crème de Violette; 2 cl Cointreau; 2 cl Zitronensaft; Garnierung: Ein Stück Orangenschale im Glas.
2016 Sasha Petraske: Regarding Cocktails. Seite 153. Water Lily. 3/4 oz orange liqueur (Cointreau); 3/4 oz Violette Syrup; 3/4 oz lemon juice; 3/4 oz gin; garnish: lemon twist. Violette Syrup: 60 ml gin; 30 ml violette syrup (such as Monin); 30 ml Simple Syrup.
explicit capitulum
*