Joaquín Simo's Flor de Jerez from New York's Death & Co is an aperitif cocktail made from Amontillado sherry, rounded off with rum, lemon and apricot.
30 ml Lustau Los Arcos amontillado sherry
15 ml lemon juice
10 ml Compagnie des Indes Jamaica navy strength rum
10 ml sugar syrup (2:1)
5 ml Morand Abricotine
1 dash Angostura Bitters
Preparation: Shaken, double strained.
The Flor de Jerez was created by Joaquín Simo in 2009 at Death & Co in New York. Joaquín was particularly taken with the Amontillado. The addition of the rum highlights the raisin-like aromas of the sherry, while the apricot accentuates the fruity notes. [1] [2]
Joaquín reported:
"I was after a light-bodied cocktail that shone forth with fruit and nuts, yet remained dry and refreshing. A dry amontillado seemed a natural fit, with its toasted almond notes balanced with hints of dried fruits and wood.Turning the usual spirit-heavy drink recipe on its head lets the characteristic acidity of Sherry to shine, cleansing the palate and leaving it wanting more." [3]
"I wanted to come up with a drier aperitif cocktail that still had some bright fruitiness. Amontillado sherry isn't as delicate as manzanilla, so I knew it could stand up to a base spirit being used as a modifier. I always get a big dried apricot note from the Appleton Reserve, so I echoed that note with the fresh fruit taste of Orchard apricot liqueur. Toasted almond notes and spice notes abound, and the drink stays dry due to the double dose of acidity between the sherry and lemon juice. A great example of a low-abv cocktail that doesn't skimp on taste or complexity." [4]

The term "Flor de Jerez" refers to the protective layer that forms over the sherry, the flor, under which the wine matures into a Fino or Manzanilla, protected from oxidation. These transform into an Amontillado through subsequent oxidation. But it also refers to the type of drink. "Flor" means "flower" in Spanish, and this cocktail is essentially a daisy in terms of its structure, which is also a flower. [3]
Sources
David Kaplan, Nick Fauchald, Alex Day: Death & Co. Modern Classic Cocktails. ISBN 978-1-60774-525-9. Berkley, Ten Speed Press, 2014.
Takia Baiocchi: A Modern Guide to Sherry. ISBN 978-1-60774-581-5. Ten Speed Press, New York, 2014.
https://www.bitterbooze.com/flor_de_jerez_sherry_drink/: Flor de Jerez, a fabulous Sherry Drink. By Reinhard Pohorec, 6. May 2015.
http://www.gazregan.com/flor-de-jerez-joaquin-simo/: Flor de Jerez by Joaquin Simo. By Gaz Regan, 26. May 2012.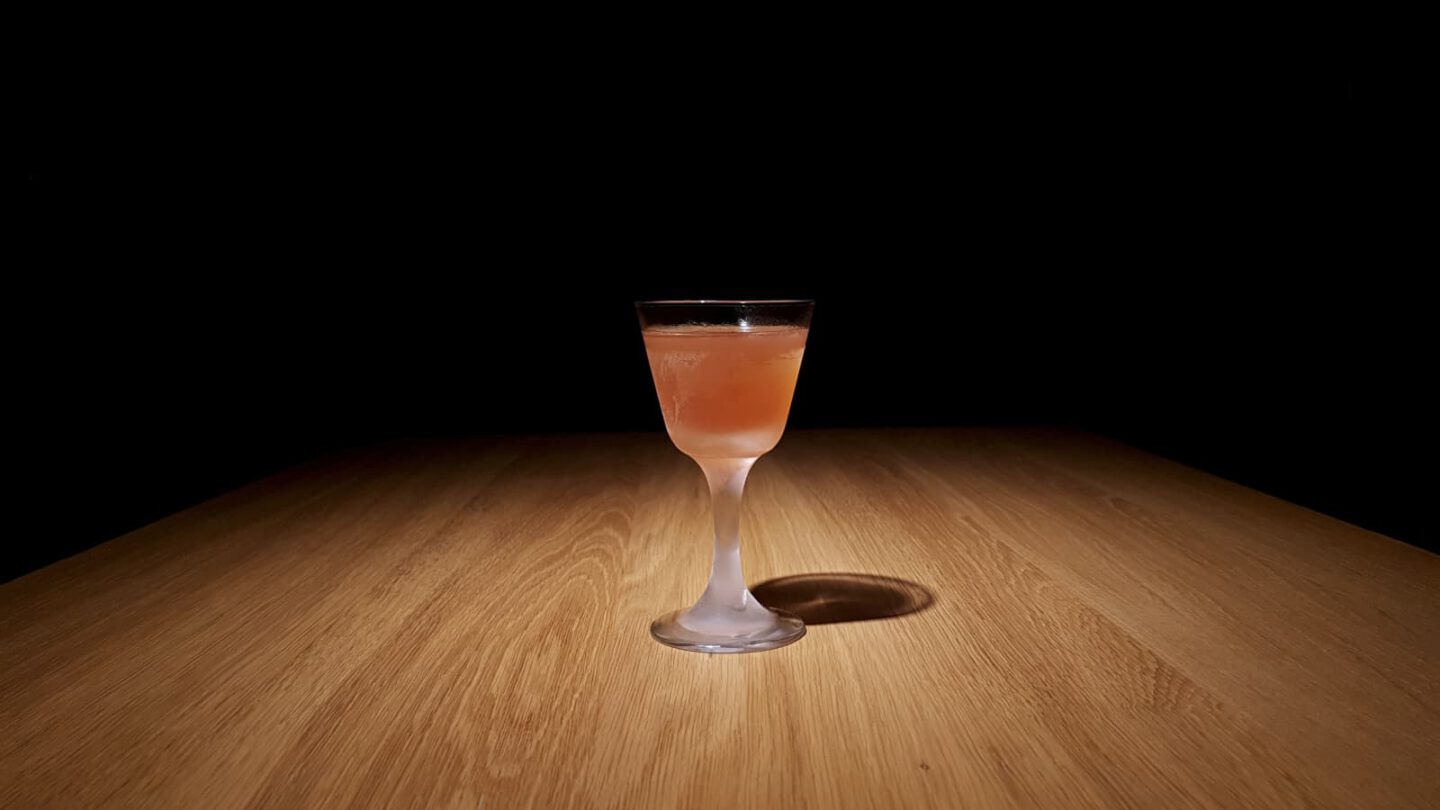 Recipes
2014 David Kaplan, Nick Fauchald, Alex Day: Death & Co. Seite 107 und 171. Flor de Jerez. 1/2 ounce Appleton Estate reserve rum; 1 1/2 ounces Lustau amontillado sherry; 1/4 ounce Rothman & Winter apricot liqueur; 3/4 ounce lemon juice; 1/2 ounce cane sugar syrup; 1 dash Angostura bitters.
2014 Talia Baiocchi: A Modern Guide to Sherry. Seite 191. Flor de Jerez. 1 1/2 ounces amontillado. 1/2 ounce Jamaican rum; 1/4 ounce apricor liqueur, preferably Rothman & Winter; 3/4 ounce fresh lemon juice; 1/2 ounce cane syrup (2:1 sugar:water); dash of Angosuta bitters.
explicit capitulum
*