Fernet is an ingredient that not everyone likes. Frank Arne doesn't either. But he finds it delicious in Fernet Buck, despite the enormous quantities used in it. So you see: you have to try everything once before you can allow yourself to judge.
60 ml Fernet Angelico
30 ml lime juice
90 ml Fevertree ginger beer
Preparation: Serve in a glass with small ice cubes.
Alternatively and currently preferred by us:
50 ml Fernet Nardini
25 ml lime juice
75 ml Fevertree Ginger Beer
Preparation: Serve in a highball glass like a highball with ice.
The Fernet Buck originates from the Deep Ellum in Boston. [1] [2] [3] We have exchanged the Fernet Branca for the stronger and more expressive Fernet Angelico. That's how we like it, even Frank Arne, who actually doesn't like Fernet at all.
The Fernet Buck was created a few years ago at Deep Ellum and is now also served at the associated Lone Star Taco Bars in Boston and Cambridge. Max Toste came up with the idea to develop this drink with Fernet. The story behind it is as follows: From 2009 to 2013, he participated in the "Tales of the Cocktail" in New Orleans, each time with different collaborators. In 2010, his health was not particularly good afterwards, so he nursed himself back to health during the following days. His remedy was ginger beer mixed with citrus juice and large amounts of bitters or amari. He liked the mixture with fernet best. At that time he started to make a stronger ginger beer for the Deep Ellum, and in this context the combination of ginger beer, fernet and lime was further developed. The drink took shape. Max thought it sounded better to call the drink a Buck rather than a Mule, and so it officially found its way onto the Deep Ellum menu as the Fernet Buck. It's been on the menu ever since. Unlike today, using Fernet was something new back then, especially when it was used as the main ingredient and not just as a supplement. [3]
At this point, we could talk about what a Buck actually is, but we'll save that for the London Buck.
Sources
Frederic Yarm: Drink & Tell. A Boston Cocktail Book. ISBN 978-0-9882818-0-6. 2012. Page 73.
http://cocktailvirgin.blogspot.de/2010/10/fernet-buck.html: Fernet Buck. By Frederic Yarm, 4. October 2010.
E-Mail from Max Toste, 30. March 2018.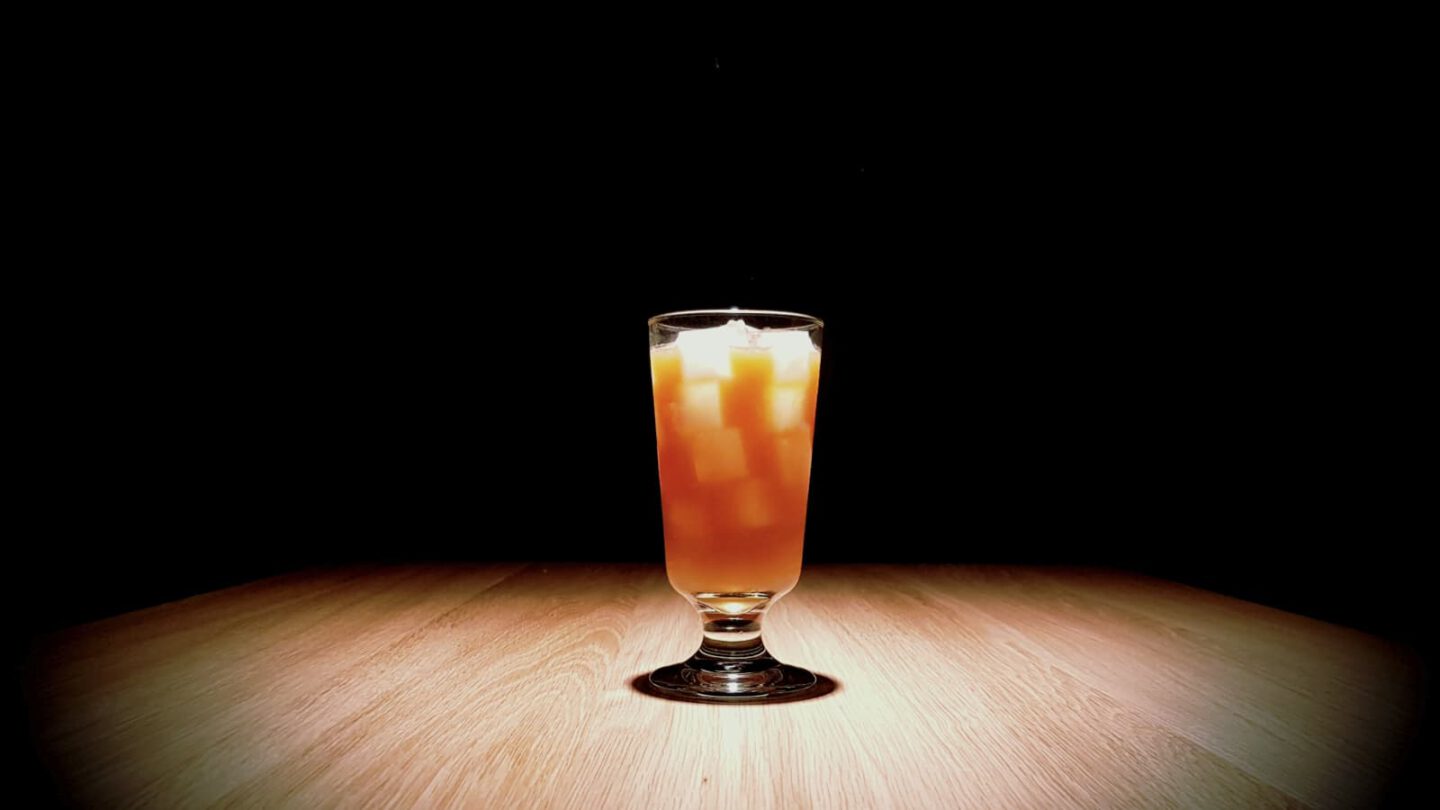 Rezepte
2012 Frederic Yarm: Drink & Tell. A Boston Cocktail Book. Seite 73. Fernet Buck. 1 1/2 oz Fernet Branca; 1 oz Lime Juice; 1 dash Angostura Bitters; 3 oz AJ Stephans Ginger Beer.
2018 Max Toste, Deep Ellum. E-Mail-Mitteilung vom 30. März 2018. Fernet Buck. 2 oz Fernet Branca; 1 oz fresh lime juice; 3-4 oz of our house ginger beer; garnished with lime. The ginger beer is made with copious amounts of fresh ginger that is buzzed with a brown sugar syrup and fresh whole limes. Then strained through a fine strainer and slightly thinned with water. This mixture goes in a soda syphon and is carbonated with CO2.
explicit capitulum
*