If you like the Quaker's Cocktail, you'll also be happy with the Embassy Club: a combination of cognac, rum, triple sec and lime juice.

20 ml Park XO cognac
20 ml Hinton rum 6 years old
20 ml Combier triple sec
20 ml lime juice

Preparation: Shaken.

The Embassy Club is in the tradition of a punch. An example is the Curacoa Punch from Haney's Steward & Bartender's Manual, published as early as 1869: "Fill a large bar glass with shaved ice; 1 tablespoonful of sugar; 1 wine glass of brandy; 1/2 wine glass Jamaica rum; 1 pony glass of curaçoa; the juice of a lemon. Shake this well, and ornament with a couple of slices of pineapple, and berries if in season." [1-21]
If you use lime juice instead of lemon juice and change the proportions a little, you practically have an Embassy Club – which does without sugar, as there is enough in the curaçao or triple sec.
You can compare the Embassy Club well with the Quaker's Cocktail. The latter uses raspberry syrup instead of curaçao and lemon juice instead of lime juice.
In 1933, the Embassy Club was published in "Hollywood's Favorite Cocktail Book". It is made with equal parts brandy, Cointreau, Jamaica rum and lime juice. It is followed by a recipe in William T. Boothby in 1934. We have not found more references.
Where the drink got its name from cannot be determined. It was probably named after an "Embassy Club". Which one it was is unknown. However, it can be assumed that such a club existed. In 1922, Robert Vermeire states in his book "Cocktails" that he worked at the Embassy Club in London. [2-27] But there were also clubs of this name in the USA, for example in Des Moines in the state of Iowa. [3]
Sources
Anonymus: Haney's Steward & Barkeeper's Manual: A complete and practical guide for preparing all kinds of plain and fancy mixed drinks and popular beverages. Being the Most Approved Formulas Known in the Profession, Designed for Hotels, Steamers, Club Houses, Etc., Etc. to Which is Appended Recipes for Liqueurs, Cordials, Bitters, Syrups, etc., etc. New York, Jesse Haney & Co., 1869.
Robert Vermeire: Cocktails. How to Mix Them. 1922.
https://en.wikipedia.org/wiki/List_of_gentlemen%27s_clubs_in_the_United_States List of gentlemen's clubs in the United States.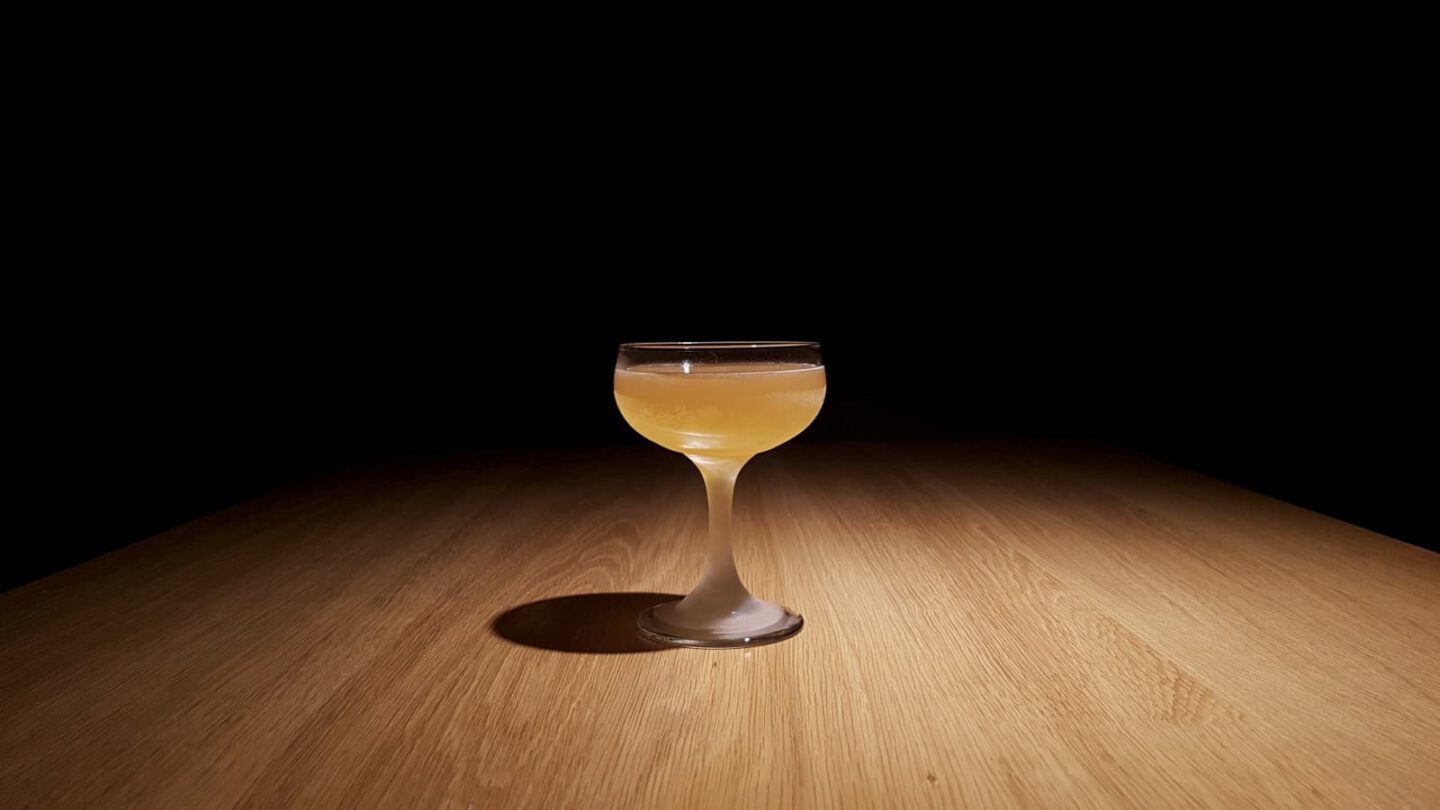 Historical recipes
1933 Anonymus: Hollywood's favorite Cocktail Book. Seite 29. Embassy Club.
1/4 Brandy
1/4 Cointreau
1/4 Jamaica Rum
1/4 Lime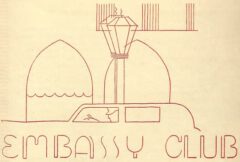 1934 William T. Boothby: "Cocktail Bill" Boothby's World Drinks. Seite 66. Embassy Club.
Cognac . . . . . . . 1/4 jigger Cointreau . . . . . 1/4 jigger
Rum . . . . . . . . . 1/4 jigger Lime . . . . . . . . . . 1/4 jigger
Shake well with ice, strain into chilled cocktail glass, twist lemon
peel over and serve.
explicit capitulum
*