This sour by Betty Kupsa from the Chug Club combines mezcal and lavender in a wonderful way. Our advice: Definitely try it.
50 ml Del Maguey Chichicapa Mezcal
30 ml lime juice
15 ml egg white
20 ml Meneau lavender syrup

Preparation: Shaken, then shake again without ice.
We drank the Smokey Mothball for the first time on 22 July 2016 at the Chug Club. We liked it very much right away. Lavender and mezcal harmonise very well in this sour. Different from the original recipe, we use Del Maguey's Chichicapa instead of the Vida Mezcal. Instead of homemade lavender syrup, we opted for the one from Meneau. Instead of a whole egg white, we are satisfied with 15 ml.
The name Smokey Mothball is self-explanatory: The lavender syrup stands for the mothball, and the smokiness comes from the mezcal. The Smokey Mothball was created by Betty Kupsa in 2016 for the Chug Club's "July Special" menu. The Smokey Mothball is a complete success and one of our all time favourites!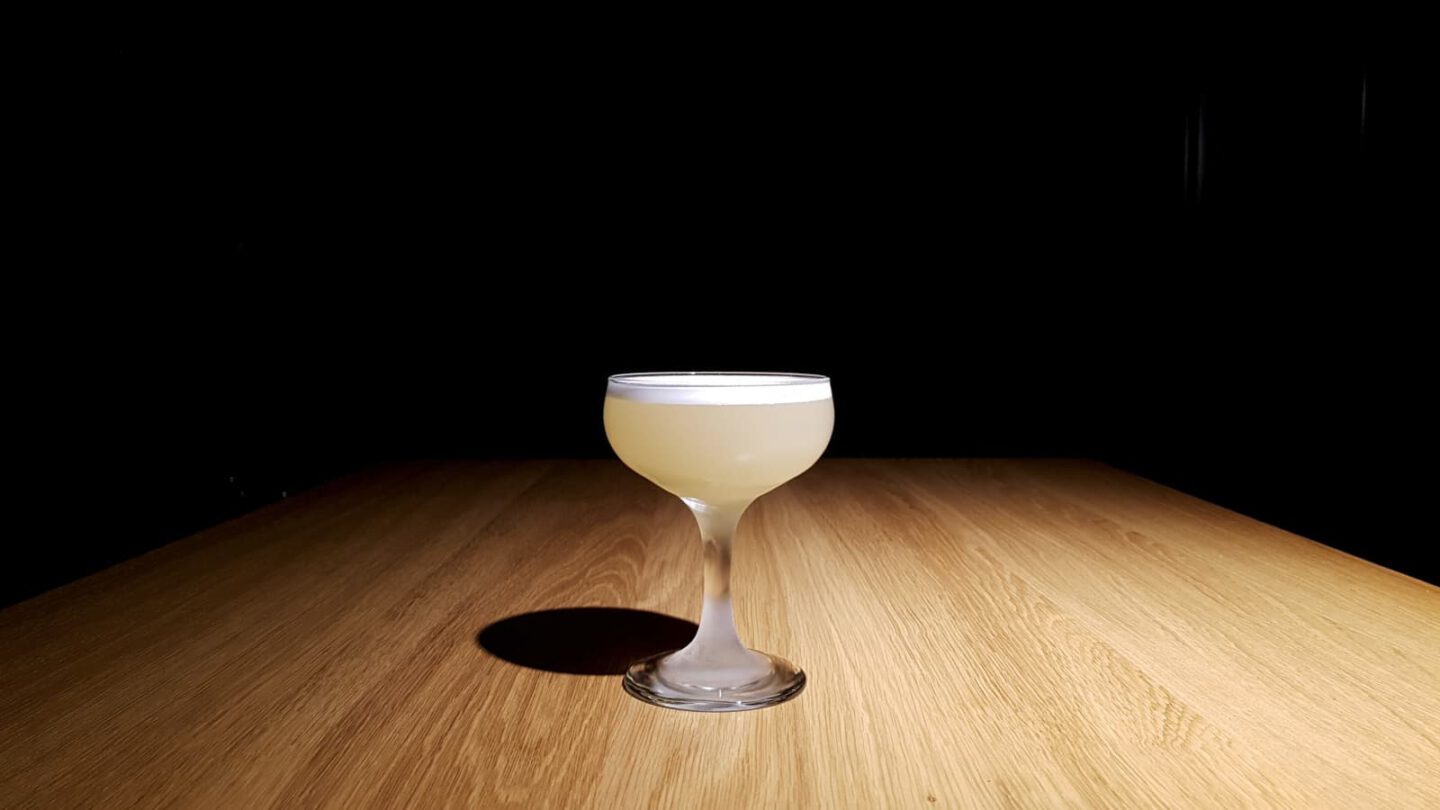 Recipes
2016 The recipe we received 22 July 2016 at the Chug Club is as follows: 50 ml Mezcal Vida, 30 ml Limettensaft, 1 Eiweiß, 20 ml selbstgemachter Lavendelsirup.
explicit capitulum
*