How is that supposed to work? A Dirty Martini without any olive brine at all? It works, you just have to use Clairin Le Rocher instead of gin. Try it once, it works brilliantly.
40 ml Clairin le Rocher
40 ml Dolin Blanc vermouth
Preparation: Stirred.
At last year's Bar Convent, we had the pleasure of tasting various clairins distributed by Kirsch Import from  Christoph Henkel.
The term clairin refers to a distillate from Haiti usually made from sugar cane juice. For a better understanding, one could say in general that it is something like a Haitian Rhum Agricole. But still, clairin is a separate genre of spirit, alongside rhum agricole and cachaça, both of which are also made from sugar cane juice.
To make a long story short: All the Clairins we tasted were excellent. But we found one of them particularly special. The "Clarin Le Rocher" from the distillery Le Rocher in Pignon, made from sugar cane syrup – this distinguishes it from many other clairins – fermented by wild yeasts and distilled in a pot still, bottled undiluted with 46.5% alcohol by volume. It is distinguished by the fact that during fermentation 30% of the ingredients come from a previous distillation. In Jamaica, these are called "dunder", provide additional aromas, and are mainly added to ester-containing rums there.
What makes its aroma special is the taste of olives. We quickly agreed with Christoph that this product could be excellently combined with a French vermouth to get something like a Dirty Martini without having to add any olive brine.
We have enjoyed Clairin Le Rocher several times and are still convinced by it. So: a very clear recommendation from us.
This clairin, combined with the vermouth, also needs its own name. Actually, it is "just" another rum Manhattan. But this name would not do justice to this mixture, the differences are too clear. In terms of taste, one immediately thinks of a Dirty Martini, which is why we decided to call this mixture – even though rum is used instead of gin – "Martini Le Rocher". Historically, this is certainly an impossibility – but that's the way it is. You don't always have to be too dogmatic either 🙂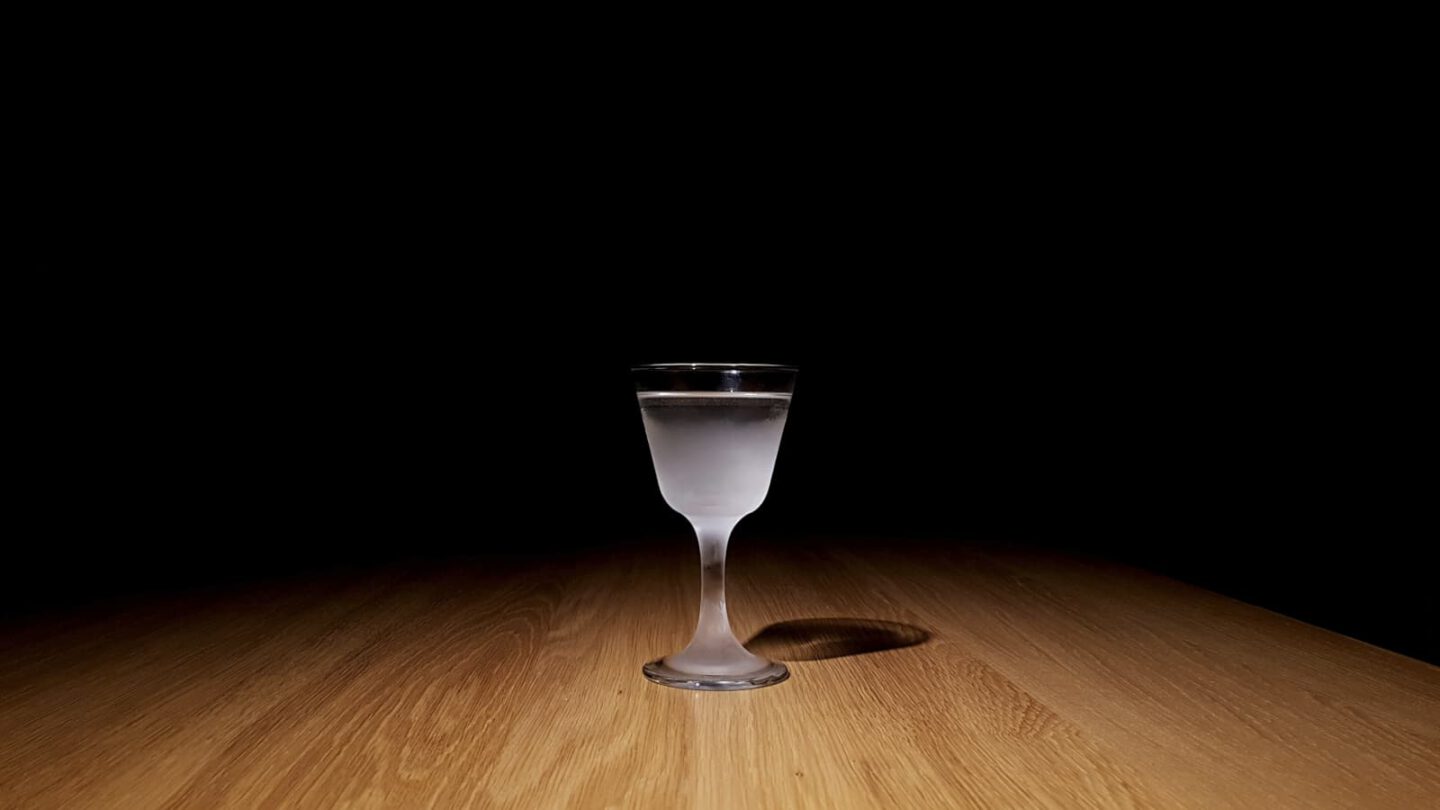 explicit capitulum
*